Find a creative solution for each one of the problems: Design Thinking
Design thinking is a formal method for practical, creative solution of problems and creation of solutions, with the intent of an improved future result. In this regard it is a form of solution-based, or solution-focused thinking – starting with a goal (a better future situation) instead of solving a specific problem. By considering both present and future conditions and parameters of the problem, alternative solutions may be explored simultaneously.
This course delves into the fundamentals of this creative approach by immersing the participants in dynamic discussions and team exercises. As they put their knowledge to work in several design challenges, they'll learn how to harness the power of design thinking to create a path to innovation, unveil new possibilities, and make a greater contribution to their organization's future success.
This is a 5-day course conducted entirely in English.
> MEALS AND ACCOMMODATION
Participants take care of their accommodation and meals. Although participants are free in choice of hotels and restaurants Inmotion will give a list of different price categories hotels to facilitate the booking.

All accommodation and meals are to be paid directly by participants to hotels and restaurants. Inmotion doesn't take care of this transaction.
Course fee: 500€
This amount includes tuition, training materials, administration costs and organizational costs.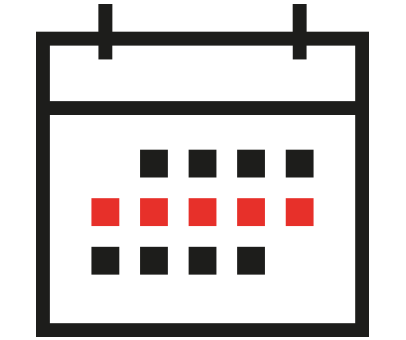 » 19/11/2018 to 23/11/2018
» 27/05/2019 to 31/05/2019
» 24/02/2020 to 28/02/2020
Learn the fundamentals of design thinking to improve organizational performance.

Solve complex challenges through the process of structured design thinking.

Drive better results by combining design thinking with analytical decision making.

Establish a framework for building an environment that fosters creativity.

Develop new ways to collaborate across all functions of the organization.